Management
Martin Jacobson
Founder and CEO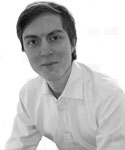 Martin Jacobson is the founder and CEO of SMSgrupp. Martin is responsible for the overall strategy and vision of the company. He guides product development and marketing and helps establishing key partnerships with operators.

Martin holds a Master of Science in Molecular Biotechnogy from the Royal Institute of Technology and a Master of Science in Business and Administration from Stockholm University. He was previously with McKinsey & Co. Martin has had a strong interest in technology and science since childhood (in high school placing seven in Sweden's national Math Olympiad).

SMSgrupp is his third technology company.
Tord Karlsson
CTO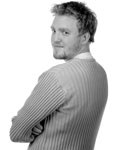 Tord is the Chief Technical Officer of SMSgrupp. He is responsible for the product development strategy, oversees current infrastructure, and coordinates integration with operators. Tord holds a Master of Science in Computer Science.

He has been developing software for more then almost twenty years, with a focus on web, mobile, and big data sets. He has been profiled in Swedish technology magazines for his expertise in mobile development.

Tord has a background at Sentor, as security specialist with a focus on real time traffic data.